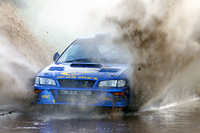 Public Relations
In addition to our first class photographic services, JMS Photographic are able to offer a Public Relations service to further enhance your public exposure. We have teamed up with Gwyn Williams, who comes with a wealth of PR experience covering 12years.

Gwyn has worked with some of the very best drivers in the UK, with his best season coming in 2004 when his clients claimed victory in BRC (David Higgins), BRC Production (Dorian Rees) & 206 Super Cup (Stuart Jones).

Gwyn has also drawn large audiences for his clients utilising media outlets such as BBC Radio One Newsbeat attracting figures in their millions.

We at JMS Photographic are proud Gwyn has agreed to join us and our clients, those who choose to use the PR service will surely benefit from maximum exposure.

To discuss your PR requirements further, please do not hesitate to speak with Gwyn direct via phone: 07811108857, or drop him an E-mail.